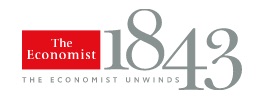 Story by James Astill, Photos by Marlon Krieger
The first ritual of the ride began suddenly. One moment two dozen native Americans and their horses, gathered on an icy bank of the Missouri river in South Dakota, were chatting and whinnying, drawing on cigarettes and champing on bits, stretching limbs in anticipation of a gruelling journey. The next, sprigs of burning sage, a form of purification among native Americans, were being wafted under the chins of humans and animals, to bless the bond between them that once made the Sioux people great.


I was joining them for the ride, but my mount, a stocky brown mare called Debbie Harry, after her unusual blonde-tinted mane, was not entirely happy about that. After hours cooped up in a horse box, on her owner's long drive from Nebraska, she was agitated and, sensing a clumsy rider, wanted to see how far she might press her advantage. She turned a couple of frisky circles and lashed out wildly with her muscular neck. I pulled her up sharply and she settled – thankfully, for my companions, who were mostly Dakota Indians, members of an eastern branch of the Sioux, are harsh judges of horsemanship. Then Debbie and I turned with the others towards a tall Indian standing in the snow, with a bunch of smoking sage in his hand.


Tall and ramrod straight, he was wearing a cowboy hat and leather coat. He had craggy features and the silent charisma of a film star. This was Jim Miller, a rancher and spiritual leader from the Sioux reservation of Pine Ridge, a three-hour drive south. Miller had founded the annual 330-mile trek we were about to set out on.


Our route ran from Lower Brule, a small Sioux reservation on the western bank of the river, which we left on December 10th, to Mankato, in western Minnesota, which the riders would reach on Boxing Day morning. Miller claimed it had been shown to him 15 years ago, in a dream in which he found himself galloping over ground he did not recognise in the company of a column of men he did not know: "I didn't know where we was headed," he had explained earlier that day, over a breakfast of burgers and cola in Lower Brule's casino. "But then these guys took me to the front of the column and every flag of the United States was flying there. And they said, 'This is Mankato.'"
To read the whole story please visit
1843 Magazine